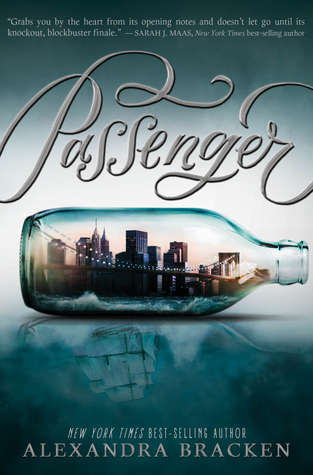 * First in a new series *
Etta Spencer is set to play her "soft launch" - a month before her debut as a violinist concert soloist. Everything is ready, except her instructor is missing.

On edge, Etta goes to locate her. She hears Alice arguing with her mother. They're discussing her; how she's not read for tonight. Etta feels heartsick.

But the show must go on. When she attempts to play, Etta hears terrible feedback. After fumbling her notes, she stops playing altogether. Embarrassed, she rushes off stage.

Another girls tries to help her, but in an instant everything changes. Etta's rushed through a wormhole, traveling through time. She has no idea what just happened or how to make it back. The longer she stays in the past, the more secrets she uncovers.

With the help of a boy, she attempts to make sense of it all. At first she just wants her old life back, but the more time she spends with Nicholas, the more time she imagines at future with him.
My Thoughts: It took me a little while to get into this book, but once in, I was hooked. I didn't realize it was part of a series until the very ending. I really liked the snapshots in history. I liked learning more about the powerful families. I liked learning how Etta fit into that plan - and what she was going to do about it. I enjoyed the love story, even though it seems doomed from the start. The horrors of the book come from the villain - and the social issues of each time period. The villain is a terrible bully who looks down upon everyone and uses people to further his desires. I confess I can't wait to read about his downfall. I feel badly for Sophia and yet part of me roots for her. She's a complex character swept up in the need to succeed, the need to belong, and the need for praise. I'm looking forward to the next installment of this series.
Cover Thoughts: Intriguing!
Source: ARC sent for review
Release Date: January 5th
Final Thoughts: If you're looking for a time-travel romance, stop looking. It's here. And it has lots of kissing - naturally.