For several years, I've been weeding our nonfiction collection and trying to make it browsing easier for the patron by changing the Dewey Decimal Numbers. Our collection is NOT large but no one wants to go to three different places on the shelf looking for books about Castles. So I've moved the call numbers and grouped them together in the most helpful place (IMHO) on the shelf.
But I could never figure out how to change the Native American books - until now. I've been seriously thinking about this problem for months. All the of the Native American books have the same call number and it's not a logical call number to me for so many books. As the pandemic hit, I came up with the solution on who to ask.
I work close to the casinos in Connecticut. The Pequot Museum is amazing. I've been there twice and I'm looking forward to going back.
Best of all, they have a library. So I was going to go and talk with the librarians there and ask their recommendations (and I still am, once it's safe.)
But I recently purchased this book from Abdo
and I was trying to figure out where to place it. I purchase many of my JR nonfiction from Abdo because their website gives you the Guided Reading Letters (which my library uses). When looking up those letters for other books, I notice Abdo's website includes a Dewey call number.
I have to be honest, I look at most of these Dewey call numbers as suggestions. But this one didn't make sense to me (and it still doesn't). The call number they suggested was 975.004
Which I then looked up on Library Thing and it's the number for South Eastern US (975) - I couldn't figure out the .004
But it made me think - why am I not putting Native American tribe books in the state books.
I put the National Parks books in the with corresponding states. There are books about significant matters that happened in the states with the state books. (Chicago Fire)
This way, someone won't have to search through all the books looking for the two books on the same Native American tribe that aren't next to each other on the shelf (a pet peeve.)
So...that's my new plan.
Native American tribal books will be moved to their states/regions.
I'm not sure why it took me so long to realize this...but I'm glad because it's logical to me.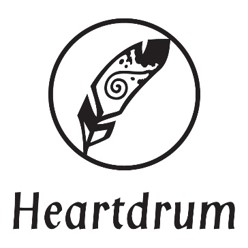 I know I'm going to be ordering some new books.
** Here's a quick picture I made for work about choosing different books that the Little House books.
Thoughts?? Where are your book on Native Americans shelved?