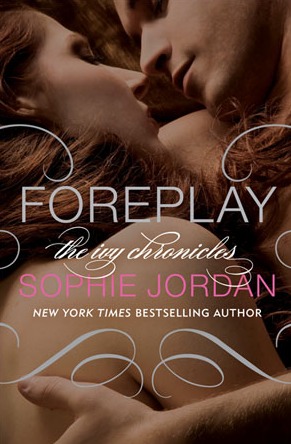 Pepper has always known that she belongs with Hunter. When her BFF tells her that Hunter is finally single, she knows it's time to make her move.

Except that she doesn't have an experience - as in zero. Her friends drag her to a bad to find a bartender with a hot reputation.

With his help, she'll be ready for Hunter. But the more time she spends with Reece, the more she starts to care for him. Could there be something more to this relationship than learning?
My Thoughts: Foreplay is the start of a New Adult trilogy and it brings the heat. I really enjoyed this book. I love how it takes places in college and it's centered around three roommates. I like how Pepper came into her own with the help of Reece. I liked how the relationship between Reece and Pepper developed. I can't wait to read the rest of the trilogy.
Final Thoughts: I think I'm late on the bandwagon, but this was a perfect New Adult read!