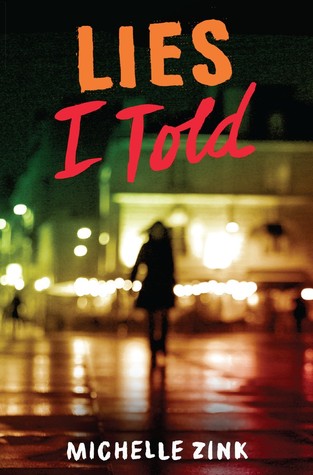 Grace doesn't know any other life than being a grifter. Her latest mission is to infiltrate and be-friend a boy to discover the whereabouts of the gold bars hidden on the property.

Her first mark, a friend of the boy's doesn't take, so she goes right to the source. Logan is easy on the eyes and he's nice. The more Grace gets to know him, the more she regrets the job and her role in it.

With her brother trying to get her to leave the job and their adoptive parents behind, Grace can't help but wonder if she's going the right thing - when does the con become too much?
My Thoughts: I really loved this book; I devoured it and I'm so happy there's another book coming.
Ever since Tera Lynn Childs hooked me on Leverage, I've been a huge fan of grifter and con books. I really liked how Parker made Grace think long and hard about their past and about their future. Grace isn't all that happy in this job and I like her questioning her life. It's hard for her because she feel obligated to help her family - the people that took her in and raised her. But they never really gave her a choice on their life style.
I liked watching both Parker and Grace learn to fit in with a new crowd of people and their tricks to getting people to like them. Where does obligation and duty end? Where does loyalty fit in?
I can't wait to have these questions and more answered in the next book.
Cover Thoughts: I like how it's blurry
Source: My Library
Final Thoughts: Lots of action and danger and emotions kept me turning the pages as fast as I could.