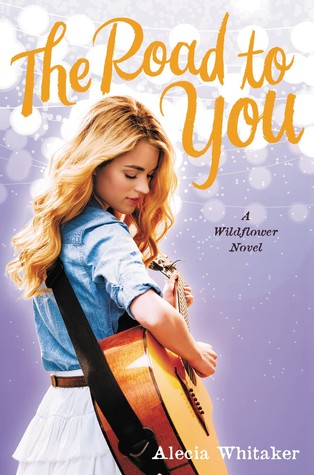 Bird's heading out on tour where she hopes to take the world by storm. While on tour, she's supposed to write songs for her next album, but nothing speaks to her. Plus Bird met a boy and now all she wants to do is spend time with him. He works on the tour and they talk about everything. She's falling hard for him.

When the tour closes, Bird must decide her future. Should she establish herself in L.A. as her team suggests? Should she acquire a real manager (not her father) as her team suggests? Should she try to write more mainstream songs like her team suggests?

Bird has to figure out her career and her love life under the spotlight.
My Thoughts: I loved this second book in the trilogy. I loved watching Bird navigate through the waters and seeing more of the business side. I wasn't crazy about some of her choices in this novel - but of course they made her grow into herself. I liked watching Bird try to write her songs, struggling a little and then having the song click. I liked watching Bird grow up and take a little more control over her career. I really liked the ending of the book and I can't wait to see what happens in the final book.
Cover Thoughts: Cute
Source: My Library
If You Like:
Final Thoughts: If you like books about music, friendship, and romance - this trilogy is a must read!