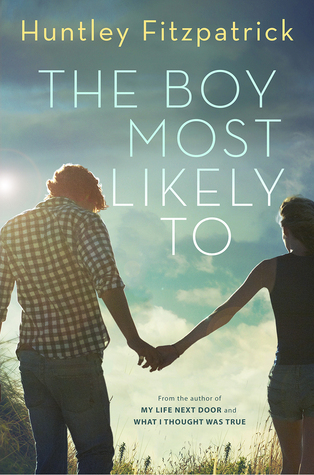 * Companion to The Boy Next Door *
Alice has everything under control - except maybe her own life. When her family needs her, Alice does everything she can to help them. But will that include giving up her future too?

She thought she would stay home and take the apartment over the garage, but her brother just told Tim he could move in. Tim has his own parental troubles. His life is out of control and he needs to start thinking about his future. And then his past comes back at him.

As Alice spends more time with Tim, she begins to fall for him. He's not the kind of guy she imagined falling for, but she did. Can the two of them make a relationship work or was it doomed from the start?
My Thoughts: I really enjoyed this companion novel.
I loved seeing more of the Garrett family. I love Alice's brothers and sisters. They added humor to the story.
I liked seeing Alice be able to let go for a little while -especially during her interactions with Tim. She took so much responsibility upon herself that she needed a break.
I felt bad for Tim - dealing with his family. Yes he made some bad choices, but that didn't mean they should throw him out. I liked how he stepped up and took responsibility for his actions.
Of course I liked seeing more of Sam and Jase too.
Cover Thoughts: Cute
Source: My Library
Final Thoughts: If you haven't read this one yet, what are you waiting for?