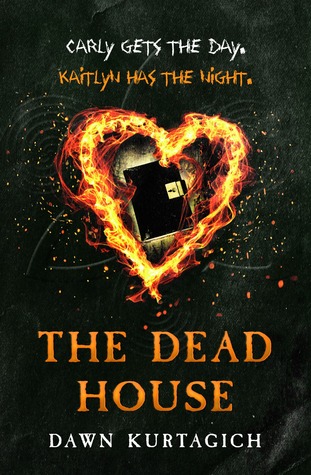 Kaitlyn rules the night and Carly holds on to the day. Two personalities in the same body, almost like sister, but never in the same place. People died and a school burned down. Could one of them be responsible?
The Good:
Told in alternate formats: series of diary entries, transcripts, interviews, camera footage, and even medical notes.
The evidence raises more questions
Creepy plot twists: Kaitlyn's traumatized - is she hallucinating? or disturbed? Are these things actually happening to her?
The Bad:
Story took place 25 years ago, but seems modern
I wish Mala (the religion/belief) was explained better, I feel like I didn't understand it enough.
It was hard to keep things straight because of the timeline and understanding of keep ideas
Overall Thoughts
: A entertaining creepy read. I wish it was a little deeper, but most teens will enjoy the read. Recommended for public libraries.
*I can't comment on the art, because the ARC didn't have any. I feel like this would have enhanced the story.