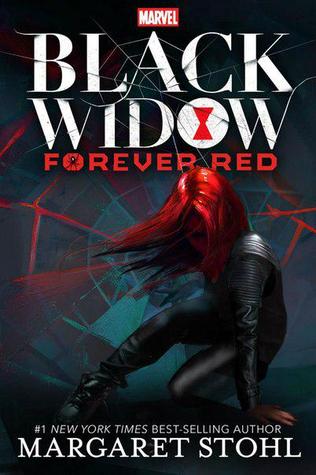 Natasha Romanov doesn't like to think of her past, especially Ivan. SHIELD sent her back to Russia years ago to kill him. She did - but she also rescued Ava. She promises to look after Ava, but it's too painful.

She leaves Ava in the care of SHIELD, but Ava doesn't enjoy her time there. She escapes and lives on the streets. When she and her friend start taking fencing lessons, things change. They find a tournament. Trouble follows them.

Turns out Ivan didn't die and he's coming for both Ava and Natasha. Together with a friend of Ava's, they go on the run. Can they face their past and work together to make a better future?
My Thoughts: I LOVE Black Widow from the MARVEL movies and was so happy to see this book!
I liked how both heroines had to face their horrible past and learn how to move past it. I loved the strength of both Ava and Natasha. Natasha was bold. She made choices and didn't look back, even though the choices were tough. She did was did to survive. I liked the inclusion of the classified documents. I liked their different reactions to family, friends, and trust. I really liked the moments between Ava and Alex, from how they met to their relationship. I wasn't prepared for that ending! I hope there are more Black Widow books coming soon
Release Date: October 13th
Source: BEA galley
Cover Thoughts: Full of action
Similar Reads:
Final Thoughts: Lots of action and two fantastic heroines make this book one you don't want to miss!