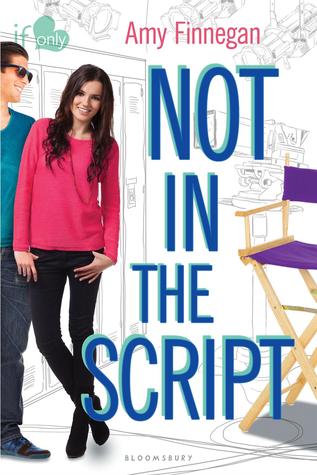 Emma's grown up on TV - through the awkward situations, including her first kiss. She's made some bad boyfriend choices in the past and now that she's about to star in a new teen drama (Coyote Hills) she's sworn off dating co-stars.

That was before she met Jake. The model turned actor who's off limits and not just because of her past. Her BFF adores him (or at least the him on paper). The more Emma hangs out with Jake, the more she falls for him. Can she risk both her friendship and her heart on another co-star?
My Thoughts: I really really enjoyed this look at Hollywood behind the scenes. I loved seeing what happens on the set of a TV show and the relationships between the co-stars. Lots of drama and misunderstands and hurt feelings that translated into the papers as well as relationships that aren't there just to sell the idea of the show. You have to ask yourself - how much of the Hollywood life is true and how much is made up for the cameras to sell the movie/show. The questions of real friendship and loyalty in the business were brought up. While I liked the idea of Emma having a BFF not from the acting world - her BFF wasn't a true friend. I really loved the relationships Jake had with both his mom and his friends. I loved the moments where Emma and Jake got to know each other and started falling for each other. Their banter, their cute moments, and their hidden moments were adorable. I loved how Emma needed to live her own life and not the life set out before her by the media. She took control of her life including her past. A fantastic book that made me long for a sequel just to stay with the characters longer.
Similar Read: