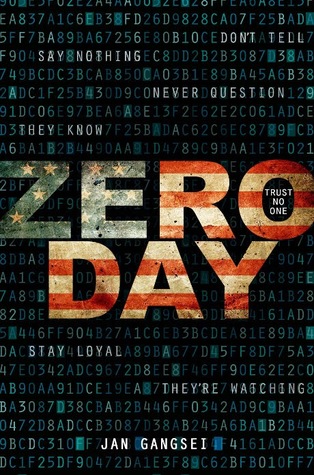 Eight years ago in the Governor's mansion, a girl disappeared. Now, she reappears with a story. Her father's currently the President.

Once they've determined it's Addie and after several hours of questions, she's allowed to return to her family and return home.

Of course, Addie seems different than the girl she was before, but everything will get back to normal once things settle down. At least that's what everyone's hoping will happen.

Her father's term as President has been tainted with would be terrorist attacks that seem incredibly violent, but then appear to cause panic, but not damage.

Could the first daughter's return have anything to do with these attacks?
My Thoughts: It reminded me a book as I read and loved as a middle school student about the President's daughter being kidnapped. So I was nostalgic for that book, but of course this novel was VERY different.
I loved this book - and couldn't put it down. I had to know what happened. I loved the multiple perspectives.I loved the flashbacks from eight years ago to more present times.
As the book continues, there seems to be two sides to Addie - one is the quiet girl from before and the other is the strong girl who survived during. Now, she starts to come into her own during the aftermath. But she's not sure who to trust when everyone around seems to be lying to her.
I would have like a little more at the end and a little more details on the hacking, but other than that, an amazing debut.
While this is written for a stand - alone, there is room for a sequel. Or dare I say a companion novel from Ellie's perspective?
Cover Thoughts: I like out it ties in the with story
Source: My Library
Final Thoughts: Pick this one up when you have an afternoon free because you're not going to want to stop until you finish reading it.