When I haven't finished a book in days, I feel like a reading slacker.
I'm reading 4 books and I'm enjoying them. I read so many books at a time because I'm lazy. I have one book at work, one book downstairs in my house, one book upstairs in my house, and one book is for a program at work.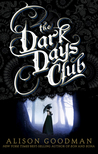 I'm at the point where I'm close to finishing three of them. But I also have a GIANT stack of books waiting to be read. And several that I wanted to read immediately.

When I start feeling this way, I start getting grumpy until I can carve out some reading time, so that's what I'm going to do. Am I the only one who gets grumpy when I don't get enough reading time?
So this morning, instead of doing things I should be doing, I'm going to take a few minutes to read.