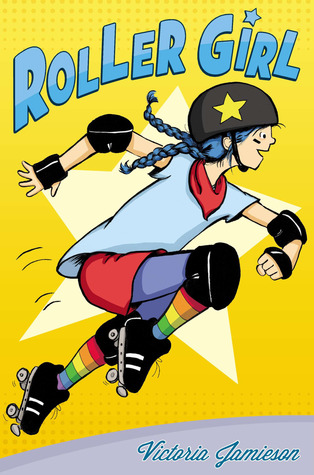 Astrid and Nicole are best friends. When Astrid's mother takes both of them to see a roller derby match, she can't wait to try it. Nicole isn't all that interested. In fact, she seems to be much more interested in Robin, boys, and ballet. Can Astrid survive roller derby without her best friend by her side?
The Good:
Great illustrations
Friendship drama
Astrid's letters to her idol
Learning more about roller derby
The roller derby names
Getting back up after you fall down
It makes me want to learn to skate
The socks!
The Bad:
It ended too soon (I do hope there's another book or four coming!)
Overall Thoughts: One of those rare books that should be in every library! Plus is fits perfectly with this year's summer reading theme.