Pride and Prejudice is one of my favorite books that I discovered in high school (thanks to Clueless)
I discovered The Princess Diaries in graduate school and it lead to me becoming a YA Librarian
Winter Dreams, Christmas Love was an early romance that I read and adored. I wanted more books just like it.
Loves Music, Loves to Dance was my first jump into adult books in 7th grade. There wasn't too many YA novels that I read, but I tore through Mary Higgins Clark.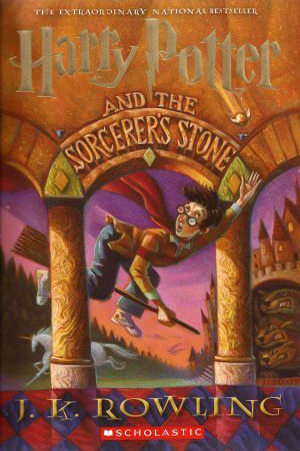 I discovered the Harry Potter series thanks to my Dad when I was in college. I fell hard for Harry and his friends after the end of the first chapter. I love Hermoine who's bookish and brave, smart and pretty, and loyal.
Honorable Mentions:
Throne of Glass because I love books about strong feisty characters who kick butt
Book of Three: Based on Welsh mythology (I'm 1/4 Welsh) and an excellent high fantasy book