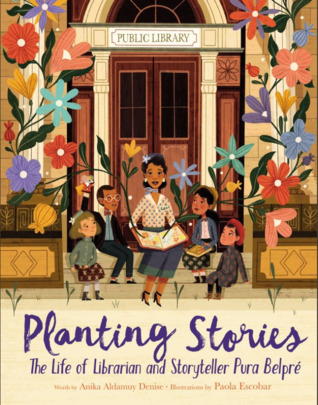 A picture book biography of librarian and storyteller Pura Belpre.
Of course I loved reading this book, it's about a fellow librarian!
I loved learning about her storytelling - the puppets, the sharing of the cultures, and connecting with her patrons. I loved how she realized there were no books sharing her culture, so she wrote them herself. I loved the illustrations. A wonderful book to share.
Library Recommendation: A must have biography for schools and public libraries.