This week's topic is

Books On My TBR For Summer 2015. I read a lot of books, so 2.5 months is around 75 books. So given that, there's no way to narrow it down to just 10 - sorry.

My plans is to finish the library books I have out right now and then start working my way through the ARCs and books from BEA. I have a lot of books to go through and I can't wait! Bring on the reading time!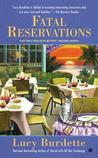 What will you be reading this summer?