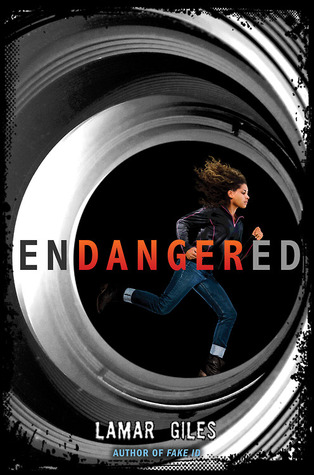 Panda has a HUGE secret that no one knows - not even her best friend. She's the person behind the website that takes people down a notch or two.

They're not nice people and she has no problem exposing their dirty secrets.

But now someone knows HER secrets. Unless she plays a game, that person will expose her to the world. Panda's worked really hard to become invisible in the walls of high school. She's not interested in being in the spotlight again.

But she might not have a choice as the game becomes dangerous.
My Thoughts: I really enjoyed this book for several reasons.
* The main character's love of photography (I loved learning more about getting the good shots
* Panda's blog of exposing people made this book a thoughtful read, especially after her last post had severe consequences. I'm glad that I wasn't in middle school or high school in the age of social media.
* While I'm not a fan of some of Panda's choices, she had the best of intentions.
* I love thrillers for teens and this lived up to it with the action and danger and cryptic notes (even though I did have an inkling of the bad guy before)
* I like how the end played out with her parents and the police and how she finally understood her role in everything
* Panda is bi-racial
Cover Thoughts: Perfect, I love the way the main character is captured in the camera lens.
Source: My Library

Final Thoughts: A fantastically entertaining read that will keep you turning the pages