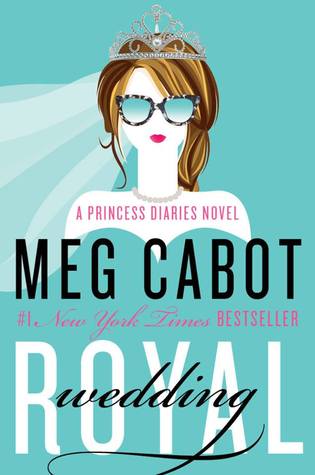 * Book 11 in the Princess Diaries series *
Five years after her college graduation, Mia's still living in New York City. She's helping to run a teen homework center. Of course she still together with Michael.

Things between them are fantastic - so fantastic since he popped the question. Unfortunately, Grandmere leaked the information to the press to cover up a royal scandal. Neither Mia nor Michael were able to tell their friends and family the good news.

Now Mia's about to meet a sister she never knew existed. Mia's thrilled at the idea of having a sister. She agrees to keep her father's secret. But then she decides to take matters into her own hands.
The Good
:
* I loved seeing all of the old characters and what they're up to these past few years (even JP)
* I love seeing more of Olivia and the story from Mia's perspective
* I loved Mia and Michael together
* I loved Grandmere and her wild ideas - they always make me laugh
* I loved getting to know Mia's dad more
* I enjoyed reading about the details of wedding and how it all came together
* It was funny and sweet and heartfelt
The Bad
:
None - except I hope this isn't the last we see of Mia
Final Thoughts: I had a book hangover after reading this - utter perfection!
* book sent for review