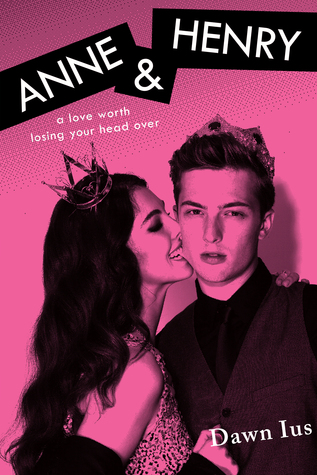 Henry Tudor has his life all figured out - or rather his mother does. He's to follow in the footsteps of his late father. It's also the path his older brother would have followed if he hadn't died early. Now, Henry's allowing himself to be molded into a political powerhouse, complete with the perfect girlfriend who once dated his brother.

Everything is going right on track until Anne enters the picture.

New to town, Anne challenges Henry in ways he never thought possible. But Anne makes her own enemies and before long, they circle around her like sharks.
My Thoughts: Clearly we all knew how the story would end, even if we wished for something different. I like the modern twist on Henry VIII and Anne Boleyn.
But I found both of them lacking in character. Anne allowed herself to be manipulated. Henry was a coward who let others decide his path in life. None of the other characters were interesting or had depth. The drama between Henry and Anne kept me turning the pages as I wanted to see how it all played out.
Mostly I wonder if teens reading this book will take the connection to it's historical path.
Cover Thoughts: OK.
Source: Sent for Review
Final Thoughts: An interesting modern look at Henry and Anne's story with a hint of sequel.