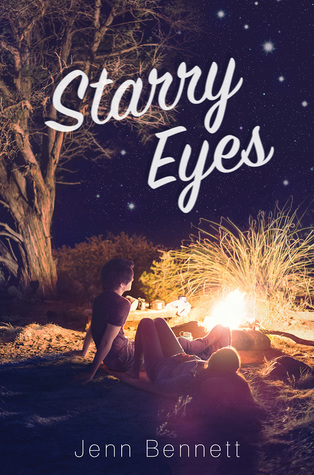 Zorie and Lennon haven't been the same since the disaster of the homecoming dance. When Zorie agrees to go glam camping with her friend, she has no idea that Lennon (or boys) will be there. And she's not thrilled at the idea either. Her father hates his family and he's not shy about it.

Zorie and Lennon never really hashed out what happened the night that broke their relationship. But when the rest of the party ditches them in the middle of nowhere - they have more than enough time to address it. That is if they can make it out of the woods alive - after storms, wild animals, and getting lost.

Could their relationship be on the mend?
My Thoughts: I adored this book. I loved Lennon's moms. I loved the banter between Zorie and Lennon. I felt terrible for Zorie and learning about her father. I also hated her friends; they were terrible to leave her in the middle of nowhere. But I did love the adventure that came out of it. This book made me long to go hiking and see more of the outdoors, despite all the disasters that happened to them along the way. I loved that Zorie had a passion for the stars. Her astronomy friends were great. I didn't want this to end. I loved the romance, the stars, and the family dynamics. Another fantastic book by Jenn Bennett. I can't wait to read what she writes next!
Cover Thoughts: Love it
Source: My Library
Library Recommendation: A must have for public libraries!