This week's topic is Spring TBR: for me, I break it up my months. Spring is end of March (when we are really wishing for Spring,) April (when the last snow falls), May, (when we have two weeks of fantastic weather), and June (when it gets Hot). I'll also break out my list into ages. But of course, I can't stop at just 10 books, so it will be a longer list. Enjoy!
Kids and Middle Grade:
YA:
Adult: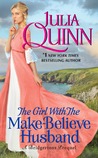 In other news, I have a busy and fantastic Spring planned with all these books!