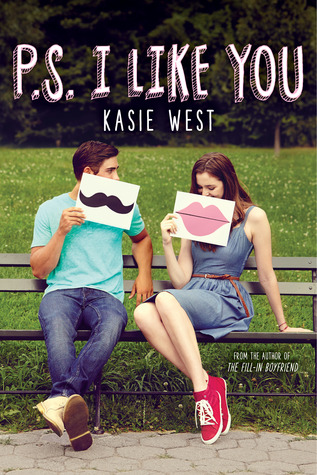 Chemistry is the worst subject ever, until Lily writes song lyrics on her desk. She's stunned the next day to get a reply - from someone who knows the song. This starts a fury of letters back and forth.

It's freeing to write to someone and not know their identity, it allows you to tell them all sorts of secrets. But soon enough, Lily learns the identity of her secret note passer - and it's not someone she expected.

How could someone be two completely different people? And how can she justify falling for him now? Should she stop writing?
My Thoughts: I adored this book, I devoured it. I loved reading the letters between Lily and the other person. I loved how they unfolded and become more and more personal as time went on. I like how they interacted outside of the letters too. This was my first Kasie West book, but it won't be my last.
Cover Thoughts: Charming
Source: My Library
Library Recommendation: Get this one for your library!
Challenge: