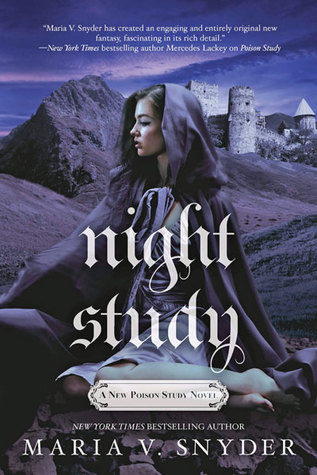 * Book 2 in the Soulfinder series *
Yelena's in trouble - yet again. And without her magic, it's harder to fight the bad guys. That is if she even sees them coming.

The plot she and Valek uncovered needs to be taken care of. But the people behind the plot could be their worst nightmare.

With Valek and the Commander on the outs, tricky doesn't begin to describe their predicament. But they've never let anything stand in their way and they're not about to start now.

As war threatens between their two countries, they must do everything in their power to stop it.
My Thoughts: I adore Maria V Snyder; she's one of my favorite fantasy authors. I love Yelena and Valek. They've been through so many tough times and they always seem to beat the odds. I like seeing Yelena without all her powers, it evens the playing field a bit.
I hate all the secrets, especially between Valek and the Commander. I hate that they are on the outs, but it makes for a great story.
I love the return of so many favorite characters and the multiple perspectives. I can't wait to see how this adventure ends!
Cover Thoughts: Mysteriously dark
Source: My Library
Similar Authors: George R.R. Martin and Sarah J Maas
Final Thoughts: If you've never read a Maria V Snyder book, drop everything and grab the first book Poison Study. Then clear your schedule for reading time. You won't regret it!