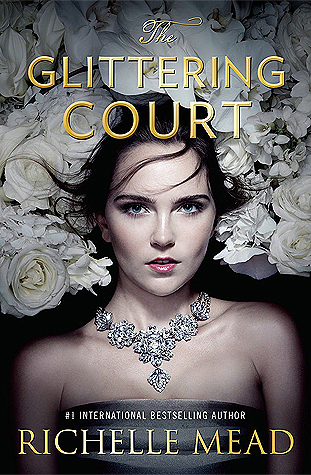 Elizabeth Witmore, Countess of Rothford, simply isn't interested in the marriage her grandmother deems necessary. So she steals her maid's identity and joins The Glittering Court - a marriage service for the New World.

First the servants must be trained properly in the arts of becoming a wife. As a former countess, Elizabeth (now Adelaide) understands all of these rules. However, in hiding her true self, she must make the others believe that she doesn't know everything they're teaching her.

When she realizes that the man who brought her to the court is in trouble, she vows to help him. But in helping him she risks her own future. Is he worth the risk?
My Thoughts: The Selection meets British aristocracy and the Gold Rush. I really enjoyed this book - I liked Elizabeth/Adelaide. She had opinions and feelings and she wasn't afraid to voice them. I liked her two best friends: Mira and Tamsin. I enjoyed her moments with Cedric - their banter, their friendship, and finally when that turned into something more. I like how the place and setting tied in with Britain and also the Old West. I found those parts fascinating and enjoyed how they were blended together.
Cover Thoughts: Full of sparkle
Source: My Library
Library recommendation: Recommended purchase. Great book to give readers of historical fiction and/or fans of the Selection.
Final Thoughts: I'm very interested to see where the next book leads.