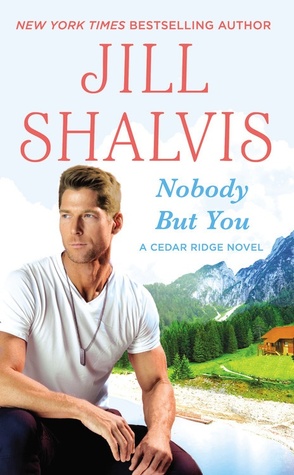 * Book 3 in the Cedar Ridge series *
After losing his best friend, Jacob comes home to Cedar Ridge to heal. He knows it's not going to be easy with the way he left, but that doesn't stop him from trying. Unfortunately, he takes his time telling his brother that he's back. When they run into each other, anger gets in the way of a happy reunion.

Sophie needs to pick up the pieces of her life after a messy divorce. She meets Jacob in a case of mistaken identity, but even that doesn't stop her from being attracted to him.

Can both of them stop running long enough to realize they belong together?
My Thoughts: I really loved this book - for the family banter, the brothers finding their way back to each other, Sophie and Jacob, and discovering where you belong. After reading the first two books, I couldn't wait to learn more about Jacob. I loved reading about his time in the armed forces and how it changed him. I liked seeing the fight from his perspective and how he handled things. I love that this small place can come to mean so much to people. I loved the way the family took care of each other and the banter between them all. I'm sad that this is the end of the trilogy, but it was a great trilogy.
Cover Thoughts: Love the background
Source: My Library
Library Recommendation: Highly recommended for all libraries
Final Thoughts: Fantastic book rounding out a trilogy of brothers, if you're a romance reader, don't miss these books.