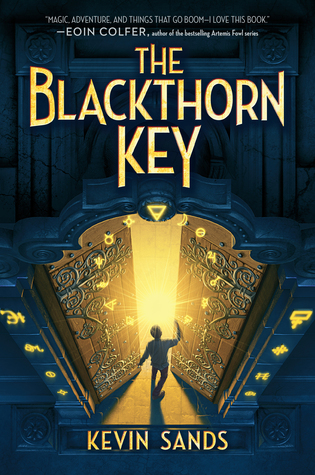 Christopher works for his master, preparing medicinal items for the neighborhood. But with murders happening throughout the apothecary guild, his master's acting suspicious.

Then one afternoon after wrecking havoc in the shop, Christopher's mast beats him and sends him on a useless errand. When he returns, his master is lying on the floor - murdered. The the apothecary shop trashed. Someone was looking for something.

As Christopher puts the store back together, he finds a clue. Someone is desperately looking for something. And the police are looking for him. With the help of his best friend, Christopher manages to hide from the police who certainly have more questions for him.

Christopher follows the clues his master left behind in hopes of figuring out what really happened that night.
My Thoughts: I really enjoyed this middle grade debut - it was entertaining and mysterious. I loved learning about Christopher's life as an apprentice. I really loved his friendship with Tom - how they were mischievous, daring, and how they had each other's backs.
I loved this historical pieces of this book, I wanted to soak it all in.
I loved the secrets, the clues, the puzzles, the ciphers, the danger, the mystery, and the alchemy of this book. I turned the pages quickly on this because I wanted to know how it all worked out!
Cover Thoughts: LOVE
Source: BEA arc
Release date: September 1st
Final Thoughts: This book sucked me in and never let go. A fantastic debut novel.