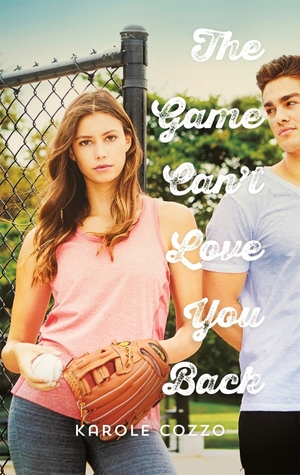 Eve's used to being one of the boys - from her family life filled with brothers to being on the baseball team. But everything changes when her school burns down and she's forced to attend a different school. She doesn't want to start all over again, but she's not about to give up pitching.

Jamie, the star pitcher for the baseball team, isn't about to give up his spot on the mound. He needs to recognition from the awards to help him get to college. His whole future is riding on this and he's not going down without a fight.

Can the two pitchers share the mound and help their team or will everything go up in flames?
My Thoughts: I really enjoyed this feminist read. I love how Eve isn't about to take crap - even after some jocks try to bring her down. I love the banter between her and Jamie. I really liked the dual perspective of this book - it made the book pop. While I can't say that I enjoyed reading about the sexism of baseball - I thought it was an important piece to the story. And I liked the romance!
Cover Thoughts: Cute
Source: My Library
Library Recommendation: Grab this feminist sports read for your school and public libraries!