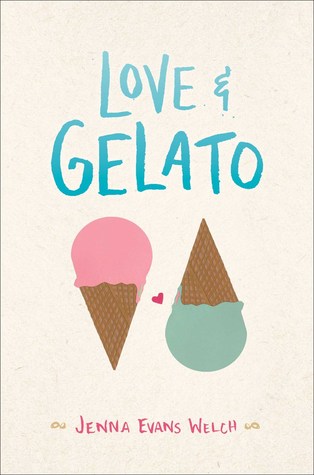 Lina's mom died, leaving Lina alone in the world with one wish. She wants Lina to go to Italy - just like she did as a teen. She hopes that Lina will fall in love with the country.
When Lina arrives, she's staying with the father she's never known. He works in a cemetery. Lina can't wrap her head around living in a cemetery, especially so soon after losing her mother. Plus, she's curious as to why she's never known about her father.
When her mother's friend gives her a diary, Lina starts learning about the past and her mother's choices. What she learns will change Everything.
My Thoughts: I'd been wanting to read this book forever after hearing so many great things about it, but it's always checked out at my library. I went to check the shelf before I left for vacation, but it wasn't there. But luckily I checked the return cart and there it was!
And it didn't disappoint, I couldn't put this book down. I lost myself in the pages of Italy - the sights, the relationships, and of course the gelato. I loved Lina trying to navigate life after her mother's death, especially in a new country. I loved reading her mother's journals and discovering the truth about the past. I love how that changed everything and yet it didn't.
Cover Thoughts: Perfection
Source: My Library
Library Recommendation: Grab this one for your library if you don't already have it.