A little while ago, I was searching for something fun for the blog and I came across these tags. SO of course I had to participate! Kimberly made these awesome tags - check her post out here. I'm going to try to limit them to books read this year. And here I go...
Grabby Hands on an Upcoming Release
Anything she writes, I will read.
Favorite series starter
So different and yet both so good.
Book that gave you the warm fuzzies

travel - banter - dogs- romance
What's not to love?
Book that made you cry - hard
I cried about three times in the first 20 pages...but a really good book.
Heroine you'd want to protect you in real life
Jocelyn has the skills, but hopefully that would never happen because I lead a quiet life.
A Book you wish you could make EVERYONE read because it's just that good
Trust me, just read it!
Book series you wish Never ended
Loved both of these series and I understand why they ended, but I will miss them.
Book with an uplifting final message
A good heart is worth more than anything
An author who can always get you out of a reading slump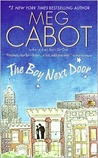 Meg Cabot books always make me happy
Swoon worthy hero - aka my new book boyfriend
Clark!
Book that made you forget the rest of the world because you HAD to keep reading
So many books are like this for me, but Defending Taylor was the latest, And all Miranda Kenneally books are like that for me.
Book that made you laugh out loud
Janet Evanovich always makes me laugh.
Book world where you'd love to visit
I would love to visit with the Bridgertons
Book with shocking twists and turns
This series always has me on the edge of my seat