Two great new books for Teen Tech Week: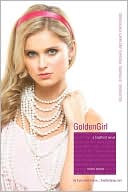 GoldenGirl blogs on her school's page: Bradford Web. Spencer really is a golden girl, she's got the right connections (down to her family connection of to Grace Kelly) She dishes about her bffs, her boyfriend, chilling with her friends at A-list functions and all the wild times they have together. Things she might mention: her lingering feelings for her ex-boyfriend who just flew back to town, her doubts about her best friends, or her annoyance with her boyfriend's behavior. Things she doesn't mention: school work, parents/siblings, or much about her past. The only thing she does mention from her past is her ex-boyfriend. Her friends don't approve of him – he thinks outside the box and doesn't buy into society. They think her current boyfriend fits her style, her class, and her social standing much better. Now, he's come back home and she sees him for the first time when he crashes a party. A stranger witnesses the two of them having a moment (kissing). Spencer knows she needs to make sure that secret stays buried. She offers Regan a chance into her golden society. However, Regan's already had a nasty little run-in with Paige and Paige isn't going to make her transition easy. Can Spencer keep her indiscretion to herself or will it become public knowledge?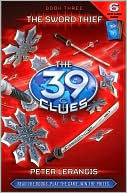 A great start to a new series that Gossip Girl fans will enjoy.

The Sword Thief is the 3rd book in the 39 Clues series (each written by a different author - so far). Amy and Dan have been waylaid at the airport en route to Japan. Instead of boarding the plane, they're taken to a room while Natalie and Ian Kabra take their place. Nellie, their au pair, has already boarded. Unsure of the next step, the siblings leave the airport only to find a car waiting for them. Uncle Alistair wants to work with them again, but can they trust him? Together they head to Japan using Uncle Alistair's private jet, along with decoy incase any other Cahills are watching. When they arrive in Japan, they meet up with Nellie and the Kabras. In order to find the clues, Amy and Dan know they have to compromise and make alliances, but they do not know who to trust. Are their lives once again in danger while searching for the next clue?
I'm addicted to this series and while a different person pens each book, they each contain so much action that it's almost impossible to differentiate between the writers. This series has a fabulous online component too, that you must check out if you haven't yet.

Here's a few books on display @ my library.
Crimson Skies
Eagle Strike
Epic
Gamer Girl
Good Girls
Halo
Head Games
Heir Apparent
Hunger Games
Just Listen
Kingdom Hearts
Little Brother
Nick and Norah's
Infinite Playlist
Notes from the
Teenage Underground
Pilot Episode
The Black Sheep
Thirteen Reasons Why
World of Warcraft