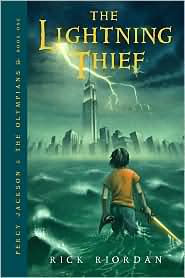 You Know that I LOVE this series and I can't wait for the movie version.
With Chris Columbus directing (Harry Potter), I'm sure it will be fabulous. Here's a look at the two
major stars
of the movie. Now I'm curious to see who will play Annabeth...
The movie appears to be coming out early next year!