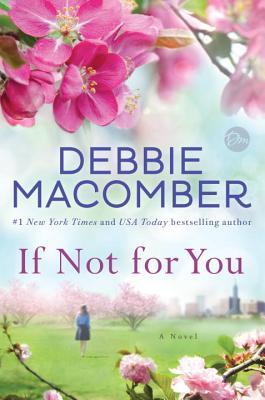 Beth moved to Oregon to leave her sheltered life behind and to be closer to her aunt. She loves her new job as a music teacher and bonds with her co-workers. One of her friends sets her up on a blind date.

One look at Sam and Beth knows he's not the kind of man her mother would approve of. Secure in the knowledge that neither of them are interested in each other, they end the date as quickly as possible.

But on the way home, Beth's in a terrible car accident. Sam's at the scene and holds her hand as they wait for help. In that one moment, everything seems different.
My Thoughts: I enjoyed this one - how the accident changed the course of their relationship. I really like how Beth struck out on her home and stood up to her overbearing mother. I really enjoyed Beth's father. I liked the slow burn of Sam and Beth - although they both made some terrible assumptions and decisions. Another sweet romance from Debbie Macomber.
Cover Thoughts: Cute
Source: My Library