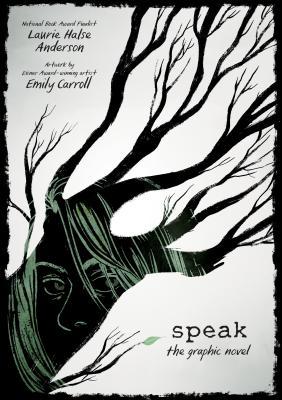 I really enjoyed this adaptation of Speak. I felt that it captured the feelings I had when I first read the novel. I felt the horror, the helplessness, the anger, and the emptiness all over again. Most importantly I felt her braveness. I loved seeing the art that Melinda created with the trees.
I loved the art work. I love how it was black and white. I wish at the end, there had been a tiny bit of color to show her growth and healing and also to match the cover.
I hope this version of the book reaches a new generation of teens and touches their lives. And spurs conversations about consent, rape, and friendship.