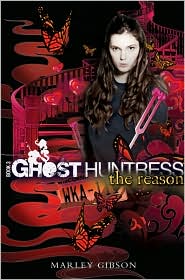 Kendall isn't sure about her life's direction anymore. Two months ago, she had a dream of her death. She isn't sure what to do or who to confide in. She doesn't want to worry her friends or her family, but its hard getting this secret locked inside.
Is she over-obsessing?
Luckily, she has a new ghost hunting case. The mayor of Radisson is having body aches. As Kendall passes the house one day, she notices a ghost peering down from the window.
Kendall and her team check it out and discover this spirit isn't friendly. She's actually quite dangerous. Is Kendall in over her head? Will her dreams become a reality?
My Thoughts: A unique series about taking power into your own hands. I love the ghost hunting aspect of this series. This is the third book in the series filled with danger, ghosts, forging friendships, romance, and family drama. Kendall discovers more about herself in this book that turns the series upside down. The hint of danger
kept me turning the pages, loving the excitement.
Cover Thoughts: These are very unique covers. One aspect I love is the dreamy feel and seeing how the objects tie into the story.
Source: From the publishers: Houghton Mifflin Harcourt