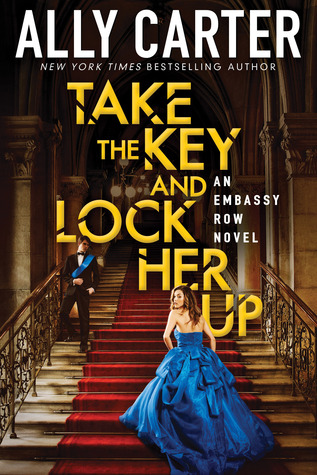 Secrets have a way of coming out. Now that Grace knows the truth about her lineage, she's on the run. She's worried about her injured brother. She's worried about her friends. Most of all, she's worried about her future.

And when she's worried, she comes up with a terrible idea for a plan...
Things I enjoyed:
All the plot twists and turns
Danger
Action
Secrets
Royalty
Friendship
Romance
Betrayal
Loyalty
Bravery
Determination
There's so much going on in this last book of the trilogy. I really did like Grace. She was determined to find the answers. Sure she made some bad choices (who doesn't). But she's strong and she's a survivor.
I can't wait to see what Ally Carter writes next!
Cover Thoughts: Cute
Source: My Library
Library Recommendation: Highly recommend this series for all YA departments.