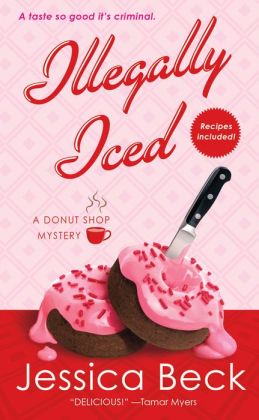 * Book 9 in the
Donut Shop Mystery series*
Suzanne and James had a few words - nothing important, until he winds up dead. The Sheriff asked her questions in front of people and now they're talking. Suzanne doesn't like that people think she's capable of killing her friend - especially over something so trivial.





She and Grace team up to uncover what really happened to James. They discover a secret past and a secret romance. Could something from his past have come back to haunt him?
My Thoughts: I gobbled up this installment of one of my favorite cozy series. I love this sleepy little town and how everyone's connected. Grace and Suzanne work well together as a team, although I find myself missing George a little. I liked learning more about James and his life prior to April Springs. A wonderful addition to this delicious mystery series.
Cover Thoughts: Really Cute
Source: My Library