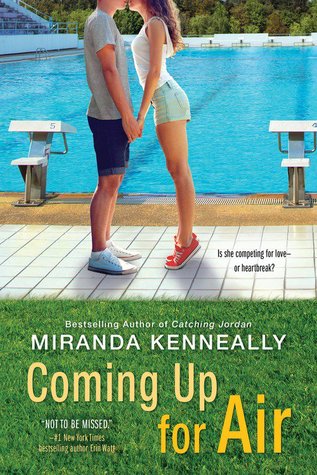 Swimming has been Maggie's focus for as long as she can remember. She spends her days swimming, eating, and sleeping. Then does it all over again the next day. She's hoping to make the Olympic team one day.

Because of her goal, she hasn't lived the normal high school life. She hangs out with her friends at least once a week for a night out - food and laughter. But she's missed out on having boyfriends.

Now she after an incident at a party, she doesn't want to be embarrassed by her lack of experience with guys. So she asks her best friend and fellow swimmer for lessons on hooking up - which could be the best thing that ever happened to her or a complete disaster.
My Thoughts: I really love this series and I'm sad that it's over because I would keep reading it forever. But I do love how it ended, especially with the epilogue. I loved seeing favorite characters and knowing what's happened to them since we left them last.
I loved this friends to lovers story. And I love how focused both Levi and Maggie were on their swimming goals. Of course I love how much Maggie had to eat all the time. I loved their moments together and their conversations. I love how supportive they were of each other during their swim meets.
I'm eager to read whatever Miranda Kenneally writes next.
Cover Thoughts: Love it!
Source: My Library
Library Recommendation: Get this series for your library! Strong female characters with amazing sports skills, great friendship, and of course romance.