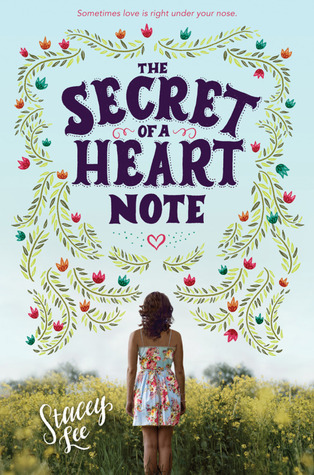 Mim knows her future - following her mother's footsteps as an aromateur. Together they make love potions to help push love along and to make the world a better place. Mim likes her future, but she also wants to experience a normal life - which is why she begged her mother to attend high school.

But now her worlds are colliding when her teacher comes looking for help. Mim's entrusted with giving out the elixir, but she spikes the wrong person's drink. She doesn't want to tell her mother about the mix-up, so she attempts to untangle the web with the help of her best friend and a potential crush.

Aromateur's aren't allowed to fall in love. Mim's secrets soon pile up and threaten everything she holds dear.
My Thoughts: I really enjoyed this book. I loved learning more about plants and their smells. I loved the idea of an aromateur and this book made me want to go out and explore the world for scents. And also create perfumes. I love that Mim made a gigantic mess of everything and that she worked hard to set it right. I loved her loyalty. I loved meeting her aunt. I loved the moments between her aunt and her mother. I enjoyed Kali and Court. I felt a little bad for all the drama, friendship and family - but I liked how things turned out. And now I'm curious what my heart note might be...
Cover Thoughts: Charming
Source: My Library
Library Recommendation: Great book for your school and public library