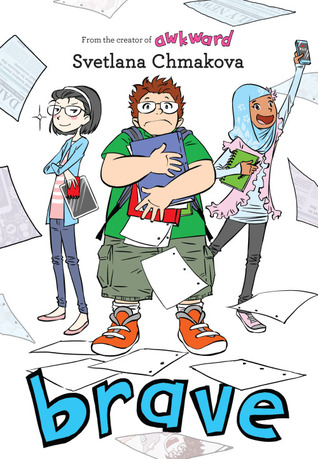 Jensen looks at middle school like a video game - one he's losing. Jensen has big dreams, but his reality isn't great. He's failing math, he doesn't have any real friends, and he's the target of major bullying. He just wants things to get better and for maybe someone to save him a seat at lunch or someone to need his help with something.
My Thoughts: I just want to give Jensen a hug. I hate that he has no real friends and the people who he hangs out with him pick on him too. I love how he became brave and how people helped him understand the difference between friendship. I like the cast of characters and how passionate they are about their art, the newspaper, reading, or science.
Cover Thoughts: Cute
Source: BEA book (signed)
* I really hope there are more books coming in this series because I love them both. And I want to know more about the characters.



Library Recommendation: Get both of them for your public and school libraries! Your middle graders will gobble these up!