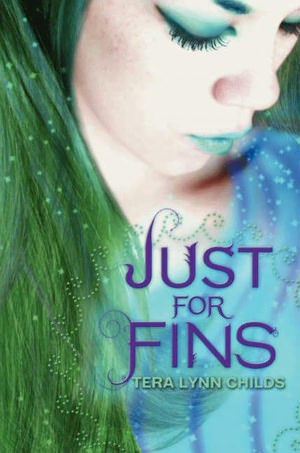 * this is the third book in the fins trilogy*

Lily's worried about the kingdom. After a disastrous meeting, she learns that the oceans are failing and her people are in danger. There's not enough food and the waters are becoming polluted.

She wants to make a difference and help the mer - people. Unfortunately, she's going to need a stellar plan to convince the other rulers to help.

As if worrying about her kingdom isn't enough, Lily learns about a law that could change everything for her and Quince. Could their romance be forbidden?
My Thoughts: I'm SO happy there was a third book as I ADORE this series. I love the fishy slang, it makes me giggle. I really like the descriptions under sea, they've vivid.
The secondary characters are strong characters. They're unique, entertaining, and full of life. I really like Peri. I love how she stands up herself and for Lily against their arch nemesis. I like Lily's Dad. He's strong, supportive, and lets her make her choices. He believes in her, but also lets her make mistakes. I've ever started liking Doe. She's starting to come around and show emotions.
I love the romance between Lily and Quince. They're perfect for each other and I really like their moments together.
A fabulous trilogy full of mermaids, laughter, romance, friendship, and finding yourself!
Cover Thoughts: Beautiful
Source: from Tera (Thanks Tera!!!!)