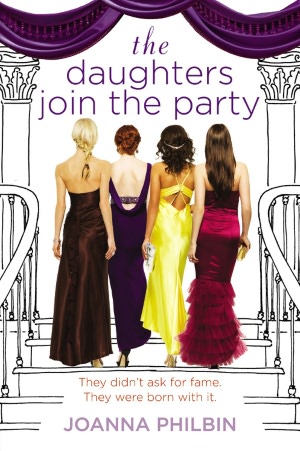 Emma, the last to know anything in her family, learns that her father will be running for President - on the day she gets kicked out of her boarding school. She was attending a summer session, but now her parents are scrambling to find her a school for the fall.
Her parents force her to attend the same school as her overachiever perfect brother - Remington. He's the golden boy of the family and the school.
Emma feels out of place next to him. Her family views her as a screw-up. She can't seem to do anything right. Luckily at school, she hangs out with Lizzie who introduces her to Hudson and Carina.
The three girls welcome Emma with open arms. Can Emma change people's opinion of her?
My Thoughts: I LOVED this series and I'm sad that this is the last book. I loved Emma's story. I loved her spunk, her outspokenness, and her daring attitude. I loved her determination and her spirit. I loved the romance, drama, and strong friendships in this series. I can't wait to read what Joanna Philbin writes next!


Cover Thoughts: Adorable - I love these covers and how they pop.


Source: My Library
Joanna Philbin came to RJ Julia's - a great independent bookstore not too far in CT. Here we are:
And here's the READ poster I made: