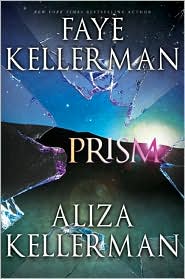 Kaida
isn't that excited for the school trip to Carlsbad Caverns, especially when her van includes two people she can't stand. Little does she know, those two people will become her lifeline.
Their car crashes and blows up right as the make their escape. They're not sure what happened to their teacher. As the skies open and the rain pours down, they find shelter for the night. In the cave, Joy falls into a hole.
Kaida
and Zeke fall in as they attempt to rescue her. As they struggle to find a way out, they fall sleep until dawn.
Kaida
wakes up in her own bed -but in a parallel world. She soon discovers this world is vastly different and people don't like anyone asking questions. Danger follows her around as she attempts to make contact with Joy and Zeke.
Together the three of them attempt to unravel the differences between the worlds and if they can return to normal. Is there any hope for
Kaida
and her friends?
My Thoughts: I really liked the book until the abrupt ending. Its hard to explain without spoiling the book, but I needed more, much more.
The Cover: Interestingly creepy
Source: My Library