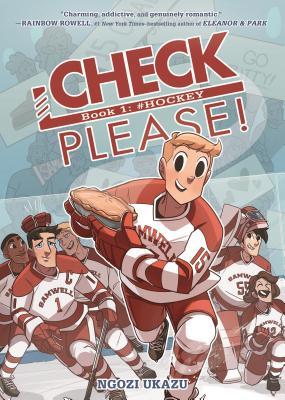 Helloooo, Internet Land. Bitty here!
Y'all... I
might
not be ready for this. I may be a former junior figure skating champion, vlogger extraordinaire, and
very
talented amateur pâtissier, but being a freshman on the Samwell University hockey team is a whole new challenge. It's nothing like co-ed club hockey back in Georgia! First of all? There's
checking.
And then, there is Jack—our very attractive but moody captain. (Summary from the publisher)
My Thoughts: I really enjoyed this graphic novel. I'd been hearing about it for AGES and I'm so glad I got the chance to read it. Here's what I liked about it:
Pies
Hockey
Friendships
College
Vlog
Embarrassing Parents
Bitty
Jack
And that ending!
I want more immediately!
Cover Thoughts: Charming
Source: My Library