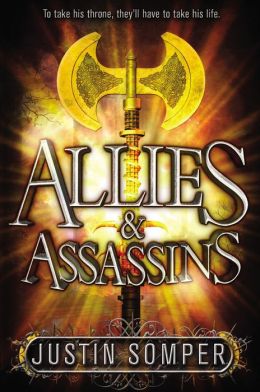 * first in a new series *
Prince Anders is found - murdered in his bed with no signs of forced entry. Whoever killed him had access to him. Now, his younger brother Jared will take his place as ruler. His first priority is to hunt down his brother's killer. He's supposed to trust and rely on the Council of Twelve, but he soon discovers a web of double crossings, deceit, and personal gain.

In his investigation, Jared learns that he really didn't know his brother and now he's not sure who to trust. While the main suspect's captured, the kingdom breathes a sigh of relief. However, the apprentice to the physician doesn't believe his guilt. She still believes that real murderer is on the loose.

The closer she comes to finding out the truth, the more bodies drop. Who is really behind the death of the Prince?
My Thoughts: When I first heard this book pitched at a book event, it was described as a teen Game of Thrones with Welsh folklore inspiration. With those two ideas blended together, I was hooked. I knew this was a book for me. I confess that I read this six months ago. I loved it. I wasn't sure it was the start of a series, but that cliffhanger ending left me little doubt at the end. I really liked Astra - and how she wouldn't let go just because everything seemed to fit. I liked Jared and how he struggled to see his friends and his enemies. I wasn't always happy with his choices and I'm curious to see how they will play out in the next book. There's a little bit of something for everyone in this book. I devoured this it- loving the plot twists, the danger, the action, the betrayals, and the ending. A smashing debut for this historical fantastical murder mystery.
Cover Thoughts: I liked it
Source: ARC from Little Brown