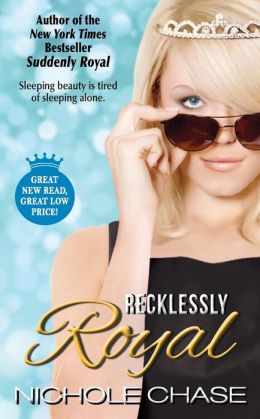 Cathy and Princess Catherine are two different people - and Cathy doesn't get to relax very often. With her BFF getting married to her brother, it's the perfect time to celebrate. At the bachelorette party, she meets Sam's friend David.

The next day, she's embarrassed by her behavior - what she remembers of it. But surprisingly, he makes me laugh it off. After spending more time with him, Cathy begins to relax in his company. Could he be dating material?
My Thoughts: I love this series - loved seeing glimpses of favorite characters from the previous book. I enjoyed reading abut Cathy's life - the constant pressure, the paparazzi, and the royal duties, but also the perks and joys from that lifestyle. I felt terrible for Selene, but glad that Cathy looked after her. I loved Cathy's passion for art. Even though I saw the end twist coming, it was a fun book to read, especially since I love reading about royals.
Cover Thoughts: Cute
Source: Purchased.