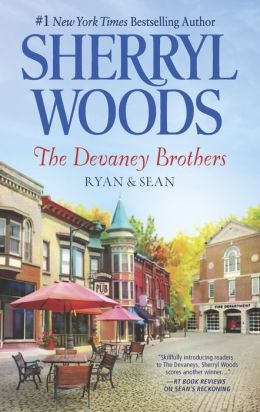 Two brothers, abandoned as boys learn there's more to life than a career.

Ryan owns a bar in Boston, one night a woman comes in looking for help. With some pushing from an old friend, Ryan reluctantly helps out. Maggie comes from a large family and when she learns he doesn't have a family she invites him for the holidays. Ryan doesn't know how to explain about his past, so he simply declines. But there's something about Maggie that gets under his skin.

Sean responds to a fire, where he meets a young boy who apartment was burned in the fire. Deanna's a single mother, struggling to raise her son and keep a roof over her head. When the apartment building burns down, she loses everything. She moves in with a friend, hoping to get back on her feet soon. Sean goes what he can to help out.
My Thoughts: I hated the brother's history of family life - so sad and heartbreaking - but I loved meeting them as kind and caring adults. I loved watching both of them change as they fell in love and wanted more for their lives. I loved Maggie's persistence. I enjoyed her family and their banter together. I loved Deanna's son - he was smart and sweet. I loved the interactions between him and the adults in his life. Ruby was fun and sassy. The two brothers were so similar. I'm glad they found happiness in life. I'm so looking forward to reading more about this family.
Cover Thoughts: Cute
Source: My Library