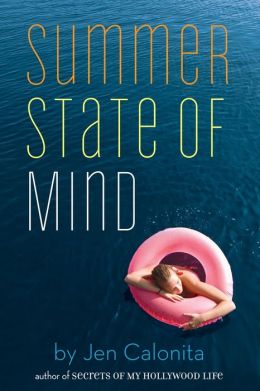 Harper used to be normal - before her father made it big in the music industry. Now he's concerned she's become too materialistic. He's ruining her summer by sending her to summer camp - the same camp he went to as a kid.

Harper's NOT the outdoorsy type and it shows. Her brother nicknames her Camping Barbie and the name sticks. Harper learns the hard way that you can't bring candles, hair styling tools requiring extra electricity or makeup to camp.

While she does make one friend in her bunk, the rest of the cabin despises her - and they aren't afraid to show it.
Can Harper pull things together enjoy any of the summer?
My Thoughts: I'm a huge fan of the authors and loved this companion novel to Sleepaway Girls. I love the camp setting - although I confess to being a little like Harper and not liking to camp (I like beds and running water.) I love how she embraces her nickname - that's meant to torment her. I love how she tires to fit in and how she hangs out in the kitchen with the book. I love her determination, her loyalty, and her generous heart. I do wish there was an epilogue showing what happens after summer. A fantastic summer reading filled with the warmth of the sun, the great outdoors, s'mores, summer friendship, and summer romance.
Cover Thoughts: Love it
Source: ARC sent for review.
Comes out: April 22nd