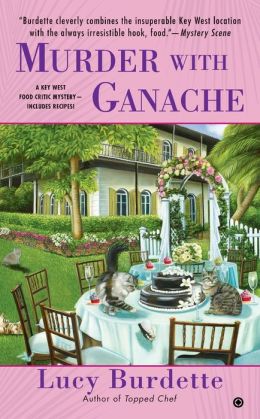 Hayley's BFF is getting married this week. As Maid of Honor, she has a lot on her plate - not to mention hanging out with her family and meeting deadlines for work.

Her stepbrother ditches the Jack and Jill wedding shower to explore Key West. When he doesn't return at the appointed hour, Hayley starts to worry. When her test and calls go ignored, she starts looking for him.

She finally finds him the next morning, badly hurt with defensive wounds. When a girl's body turns up, Rory becomes the prime suspect. While he's still recovering from his injuries, unconscious, can Hayley figure out the events of that night?
My Thoughts: I really liked this book - I enjoyed getting to know Hayley's family more - even though she had to play referee several times. While I liked watching everyone getting ready for the wedding, I felt terrible for Ray and Connie for all the family drama. I hated how Rory was pulled in two direction and not told the truth about his family, but the hospital scenes were touching. I Loved Jai and the work she did helping the teens and creating a safe space for them. My heart went out to all of them, searching for a better life or searching to find themselves. I love how it ended and I can't wait to see what happens next. A fantastic addition to this charming series with just the right amount of work, family, and relationship drama.
Cover Thoughts: Really Cute
Source: Sent for review