Each summer, I love reading books that take place in summer - preferably with a beach setting including romance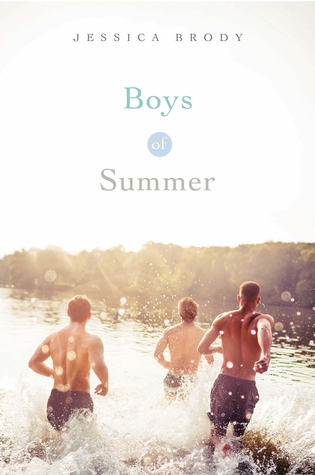 Grayson, Mike, and Ian are hoping for one last epic summer on the island before everything changes. But in reality, everything's already changed.

Grayson's mom left his family. As a reaction, he drove off angry and got into a car accident that messed up his shoulder. He's lying to everyone about how badly it still hurts, realizing that in the fall, he probably won't be playing college football.

Mike's girlfriend breaks up with him. She does this often, but this time it might be for good. With his father out of work, Mike steps up to help out the family. Floundering he's not sure what's going to happen to him.

Ian's father never came home from his latest deployment. For him the summer is only a reminder of what he lost. Can he find a way to overcome his grief?
My Thoughts: I really enjoyed this book. I love that it's about older teen boys who just graduated high school. It reminded of books from a few years back, which I miss. I like how everything is from the guys perspective even though each of the boys has a summer romance. I love the island setting. I love how the boys are different (race and social class). I love how they try to talk with each other without really saying too much - until it all came out. I love the fantasy show they all talk about - how very Game of Thrones.
Cover Thoughts: fantastic
Source: My Library
Library Recommendation: Purchase for libraries looking for more fun romances
Final Thoughts: I Love Jessica Brody - a fantastic summer read filled with tension, friendship drama, family drama, grief, wrong impressions, and romance. Check it out!