Welcome to YABookNerd, thanks for chatting with me Mandy. Let's get started!
1. What made you choose to write? And why YA specifically?
I was really bored one day, and found a site called
Fictionpress.com
. It's a place where users create accounts and then write fiction, uploading it one chapter at a time for feedback. After reading a lot of fics, I decided to try my own. I wrote for years on the site without once thinking, "I want to be published."
Eventually I read a regency romance and fell so hard, it made me want to write one and get published as well. I tried to snag an agent with that one, but just received rejections. I moved onto another project about three girls in their early twenties, because that was how old I was. When I signed an agent, she recommended we change it to YA because that's how my voice read.
Once I started writing YA, I never looked back—this is definitely where I want to be!
I love regency novels. I'm very partial to Jane Austen, but I do gravitate towards Regency in general.
2. Where do you write best?
Ideally, in my home office with no one else home and all day to burn. Unfortunately that never happens, and I end up writing on the train or in a sandwich shop during my lunch break.
3. Is there a topic you've always wanted to write about?
Tudor England is a recent fascination of mine. I'd love to send a modern teen there! I'm also dying to set a book on a dairy farm and write a really tough-girl character.
4. What was the last book you've read that you've been recommending to
everyone?
It seems like all my recent favs were ARCs and thus aren't available (HATE LIST and A MATCH MADE IN HIGH SCHOOL are a couple.) My favorite "available now" recent read is GOING TOO FAR by Jennifer Echols.
Loved Going too Far. I'll have to keep my eyes open for the other two.
5. How do you get your ideas?
I get my ideas everywhere. A line in a song, a "what-if" game, a twist on a current event… I have a list of over thirty ideas and growing. Most of them will never be written.
Wow, that's awesome. Looking forward to hearing more about that list...
6
.
Do you use real events in your novels and if so, can you describe one?
I don't use real events, per se, but I definitely incorporate little lines or actions that are reminiscent of real life. My husband was really amused when he read my book because he said he could "see" me in it. For example, when someone is really rich, I jokingly say, "those people have more money than necessary." When Callie first sees Harksbury—a palace of sorts- she says just that.
7. Is there another project in the works? Can you tell us more about it?
I'm working on a few top secret YA projects, and hope to share news on them soon. My next confirmed release will be a June 2010 Novella for Harlequin's Nascar Romance line. The heroine in my story is only 20, so my older readers should be comfortable reading that one!
Sounds fun. I do wish there were more book for readers in their twenties. Great that you're writing one!
8. How do you come up with your titles?

I have no idea!
Titles are SO huge with me, and sometimes I have trouble if a book doesn't have a name. Prada & Prejudice was originally titled "HOW TO SNAG A DUKE (and Other Things I Learned in College)". I was playing with this instant-message-bot (which is like a magic 8-ball, only it has more answers) and it said my title was really bad. Somehow I ended up thinking up Prada & Prejudice. The title became such a hit with editors that they wanted the book to follow the title, and I had to make the shoes a bigger focal point!
V. Funny! - love that answer. It's a clever title.
9. Are there any authors you'd love to meet?
Yes, tons! Ally Carter, Sarah Dessen, Alyson Noel, Kieran Scott, Lauren Myracle…. I could go on all day.

Me too! Love meeting authors, but at times I become a wicked fan girl. It's sometimes embarrassing, but always fun too.
10. Tell me a little bit about Prada and Prejudice.
It's about a fifteen year old girl who trips in her Prada heels—and wakes up in 1815. I think its pure fun, fast-paced, a beach read type of book. But I am partial.
Sounds great. SO looking forward to reading it! Plus the cover rocks.


11. What made you choose Pride and Prejudice?
When I set out to write PRADA & PREJUDICE, I wasn't basing it off of Pride & Prejudice at all. I just plunked a modern girl into 1815 and made up my own story. The Prada that will hit shelves is a product of A LOT of revising. One editor in particular really helped create today's book because she felt that I should "envoke" more of Pride & Prejudice. I kept my original plot ideas, but started over from scratch and kept Austen in mind when approaching individual scenes. I think I ended up meshing the two together. Hopefully. My biggest fear is that diehard Austen fans will pick it apart for not living up to Pride & Prejudice—which it can never do! Austen is far more talented than I could ever be. But I hope readers enjoy Prada anyhow.
I love reading Austen based novels. I think each author brings something new and fresh to the tale.
12. Who's your favorite Pride and Prejudice minor character?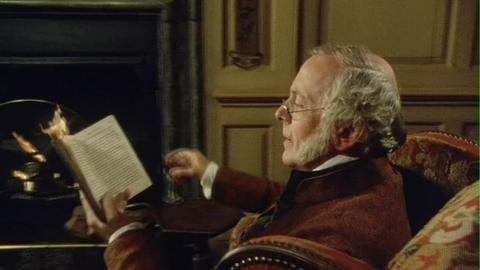 I think Mr. Bennet is adorable. I love the opening scene, when he's totally messing with Elizabeth's mother. The poor man could go crazy with all those women, but he creates his own entertainment instead!
13. Listing if your favorites:
Candy: Lindt truffles
Pizza topping: Hawaiian
Genre of books: YA, heavy on the romance
Singer and/or Song: Taylor Swift. Any of her songs!
Restaurant: Olive Garden or Taco Del Mar
TV show /Movie: Empire Records
Color: Green
Thanks for hanging out me Mandy!
For more details on Mandy, check out her
site
and her
blog
For more details about the book, check out the
site
Plus, add the facebook flair and spread the love