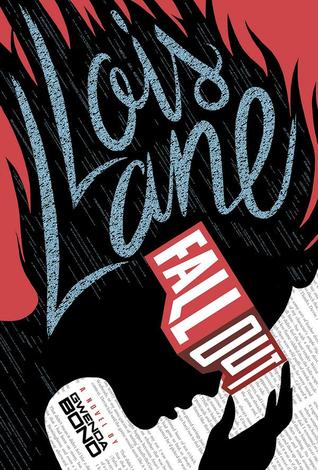 From a military family, Lois Lane's moved schools several times - and not always because of her father's jobs. Sometimes Lois has problems fitting in after she opens her mouth. She vows her time in Metropolis is going to be different.

But then she overhears a conversation where a girl complains about bullies (the warheads) to the principal. Right away, Lois takes a stand and finds herself in the cross hairs. More importantly, she also finds herself a job at a newspaper.

She starts investigate the warheads, who do everything in a pack and have the power to mess with people's minds. Lois needs to figure out how they video game they play gives them power. She's not about to go down without a fight, but the next mind they control could be Lois's.
My Thoughts: I really enjoyed this book.
I liked Lois for her brains, her determination, her loyalty, and her ability to stand her ground. I liked watching her in action, trying to uncover the dirt for her story and to help her friend. I liked watching her navigate the waters of her new school and finding friends, especially those also on the newspaper.
I thought the video game/mind controlling aspect of the book was interesting (although it took me a while to understand the process.) I did like the video game within the video game - and how Lois worked with her friends, especially that friend.
I wasn't a huge fan of Lois's father - he didn't seem to trust her at all. But neither did he want her in harm's way. It's possible that I will like him more in the next books.
Cover Thoughts: Cool
Source: ARC sent for review
Final Thoughts: Looking forward to more in this series!